June
Let's say you have a recipe for mashed potatoes that uses potatoes by the Pound. However, you order potatoes for $21.20 by the Case. To determine the cost of potatoes per pound used in the recipe, we need to know how many pounds are in a case.
In the example below, potatoes were ordered by the Case AND Bag, so the question is asked twice.
Unit Conversion: Before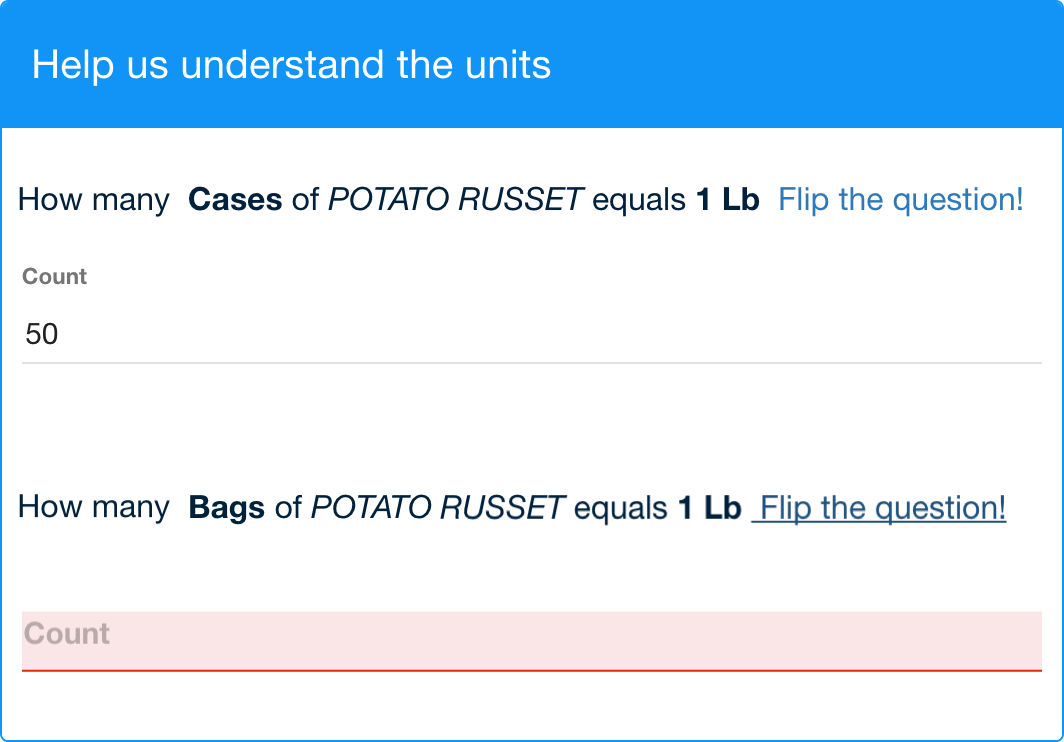 Problem: users were confused for numerous items like fennel and cilantro, which come by non-standard units like bulb or bunch. If a recipe used 1 bulb of fennel, the popup would ask: "How many Each of FENNEL equals 1 Bulb?" but we basically wanted to know "1 Each = ____ Bulb". The answer for this case is 1.
When confused users converted the item unit incorrectly or left it blank, all of their recipe prices using that item were incorrect or incomplete.
After gathering feedback from users, our CTO, and a data entry team member I made the following changes:
Unit Conversion: After