Shopify Site Design + Development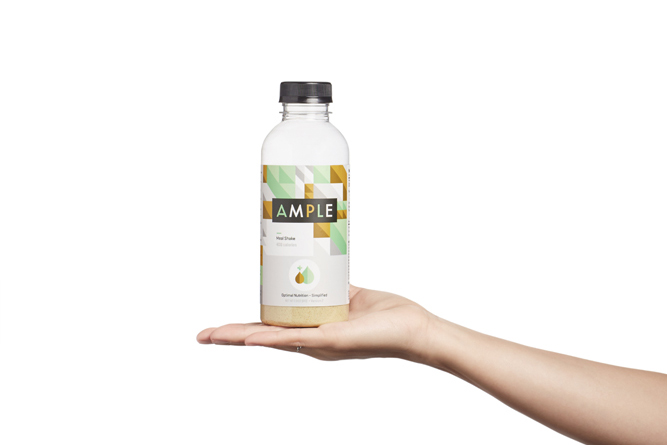 Problem: When shopping for Ample, something important to customers was the macronutrient composition. If you're going to replace a normal meal with a bottle full of powder, you understandably want to see what's in it.
However, you had to click on the product page to buy Ample before you could see how much protein, carbohydrates, etc. was in each bottle.
Recognizing that this was a hindrance to potential purchases, I surfaced it to its own top level page, called Nutrition.
This reorg allowed for people to research before buying, and for a cleaner, less cluttered product page for people who were already educated and ready to buy.
In addition, the information presented on the site was redundant and overly verbose, so I cleaned that up, too.
Nutrition Information (located on the product page) Before: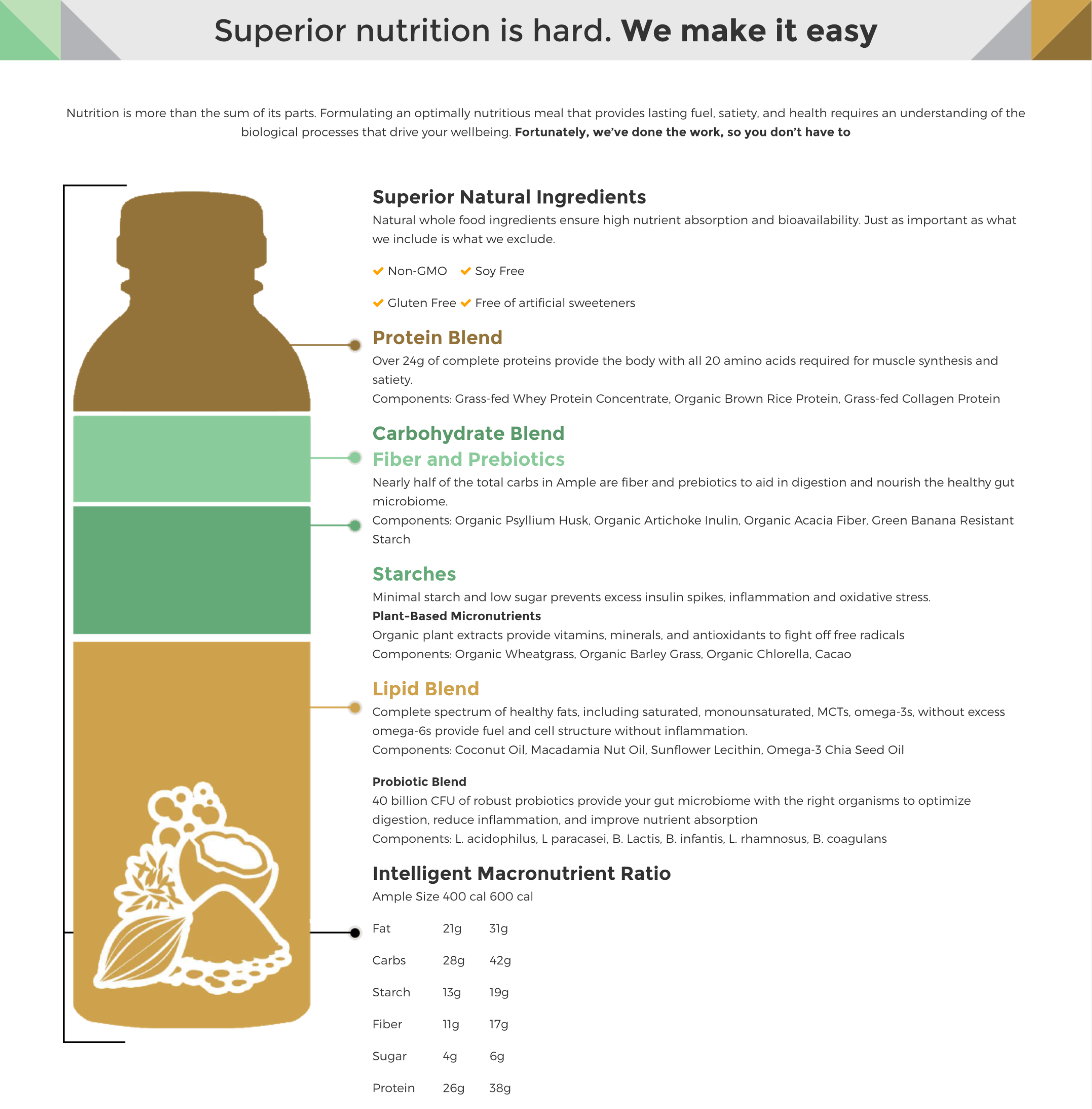 Nutrition Information (on its own page) After: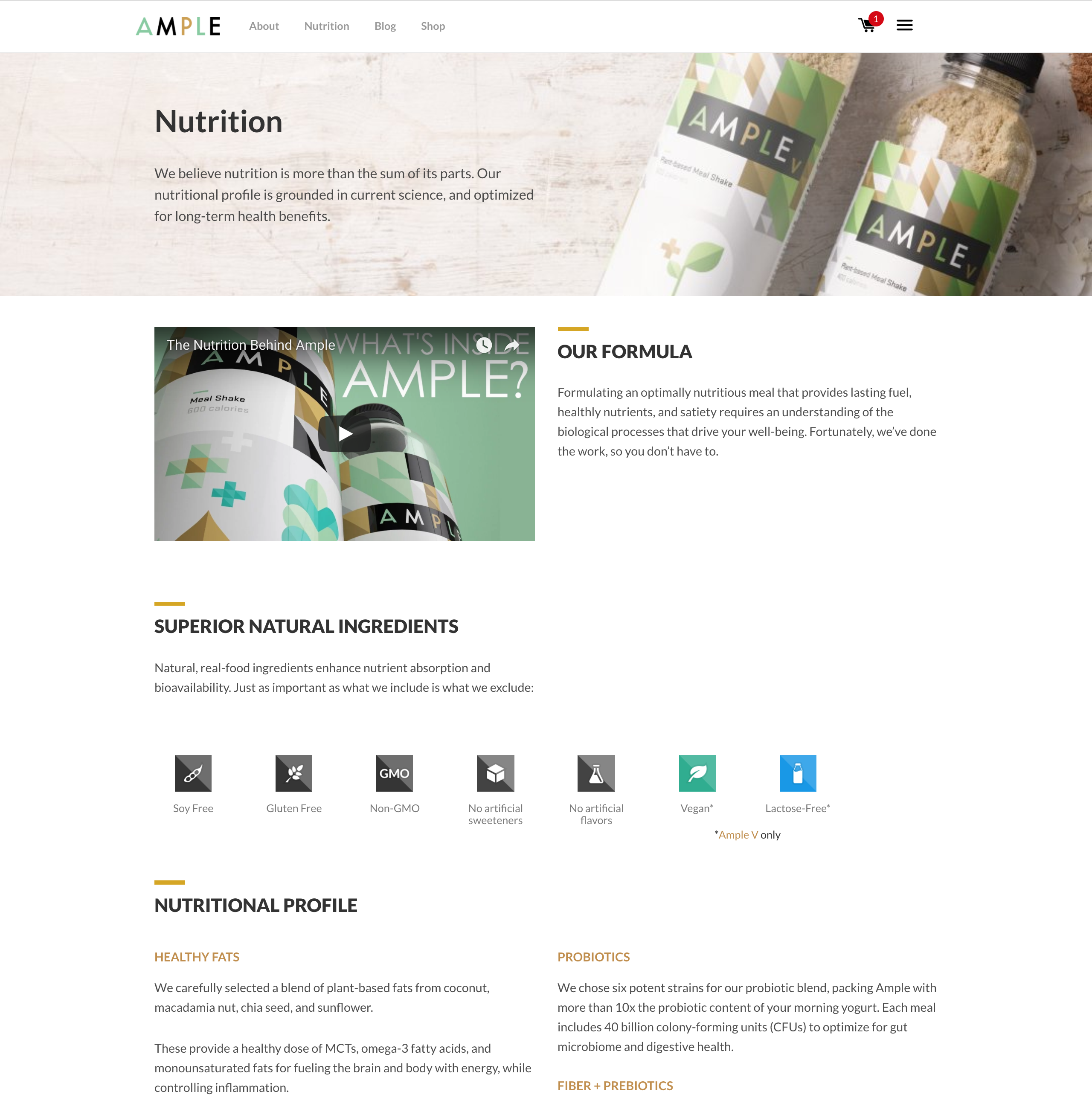 In addition to the Nutrition Page, I also redesigned and built my designs as a custom Shopfiy theme, since they were using that as their e-commerce platform. It was actually my first Shopify theme, so I learned as I went along.
However, when I started, Ample didn't have much web design going on other than reusing the colors in its logo.
In order to extend the web brand where the bottle label designer left off, I worked with a similar palette of colors so the web and physical product experience would be cohesive.
In the process, I introduced a more readable font, improved spacing and mobile-responsiveness, and introduced new product photography. Here are some before and after screenshots of my work.
Landing: Before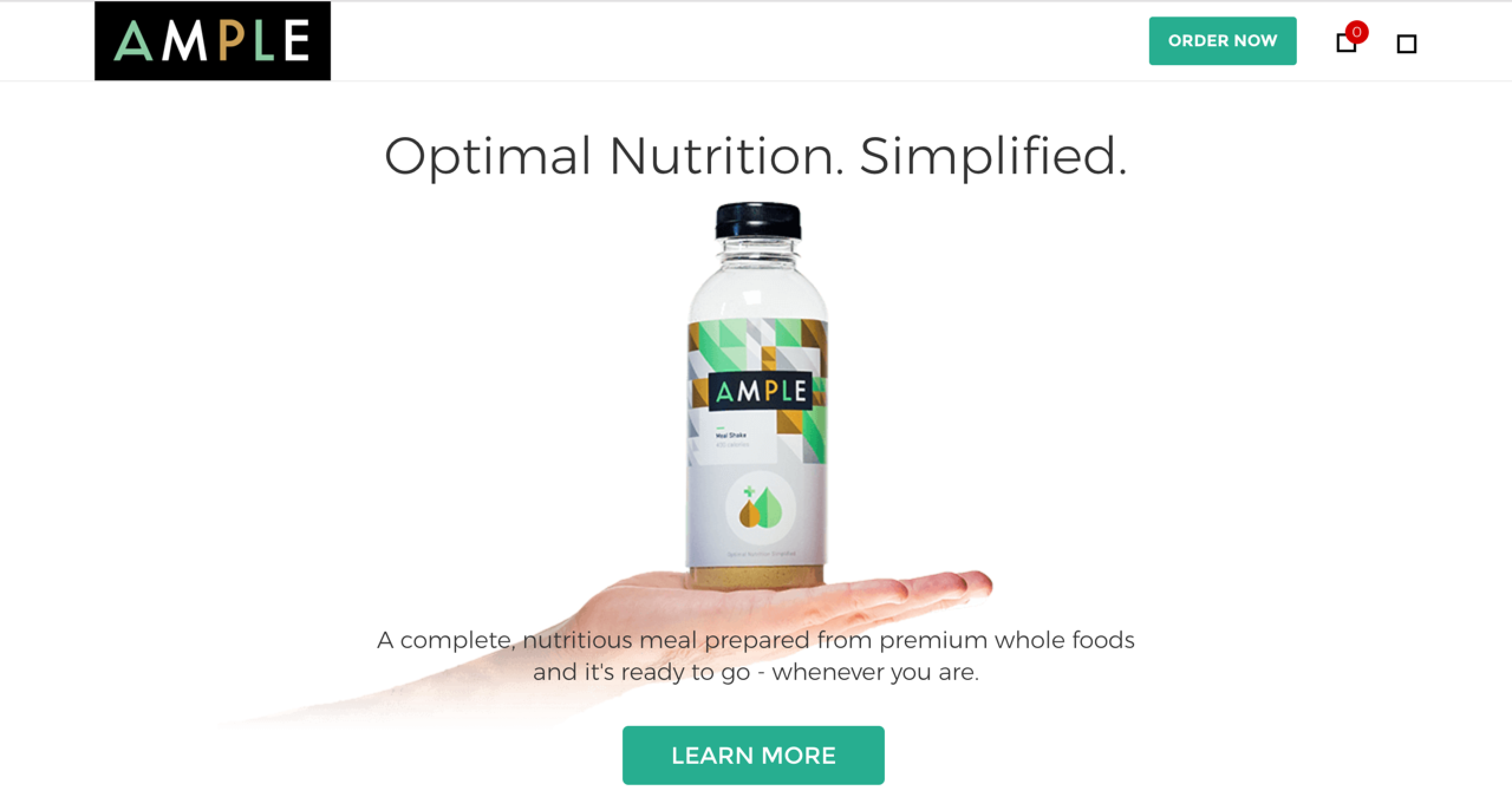 Landing: After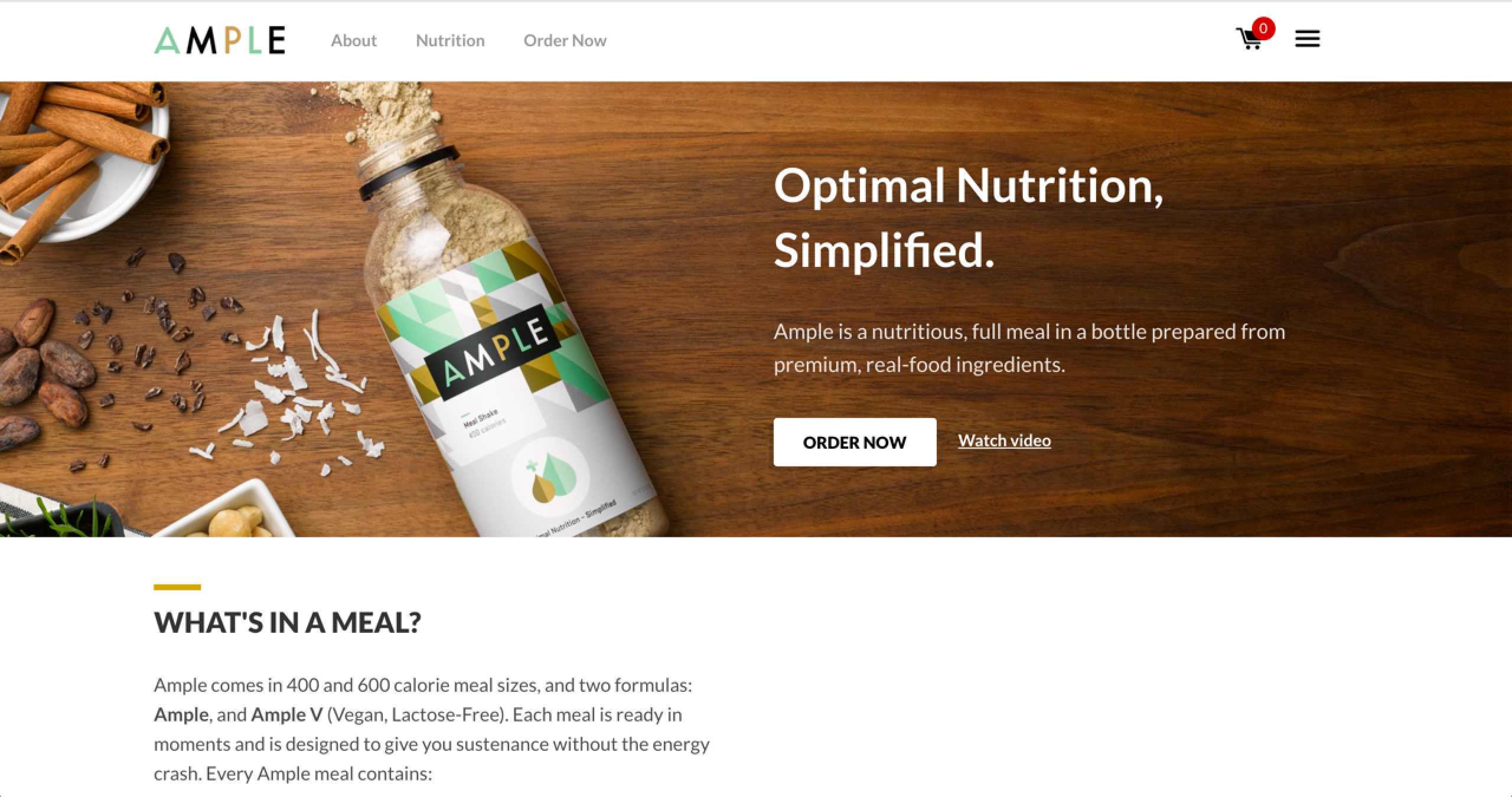 Cart: Before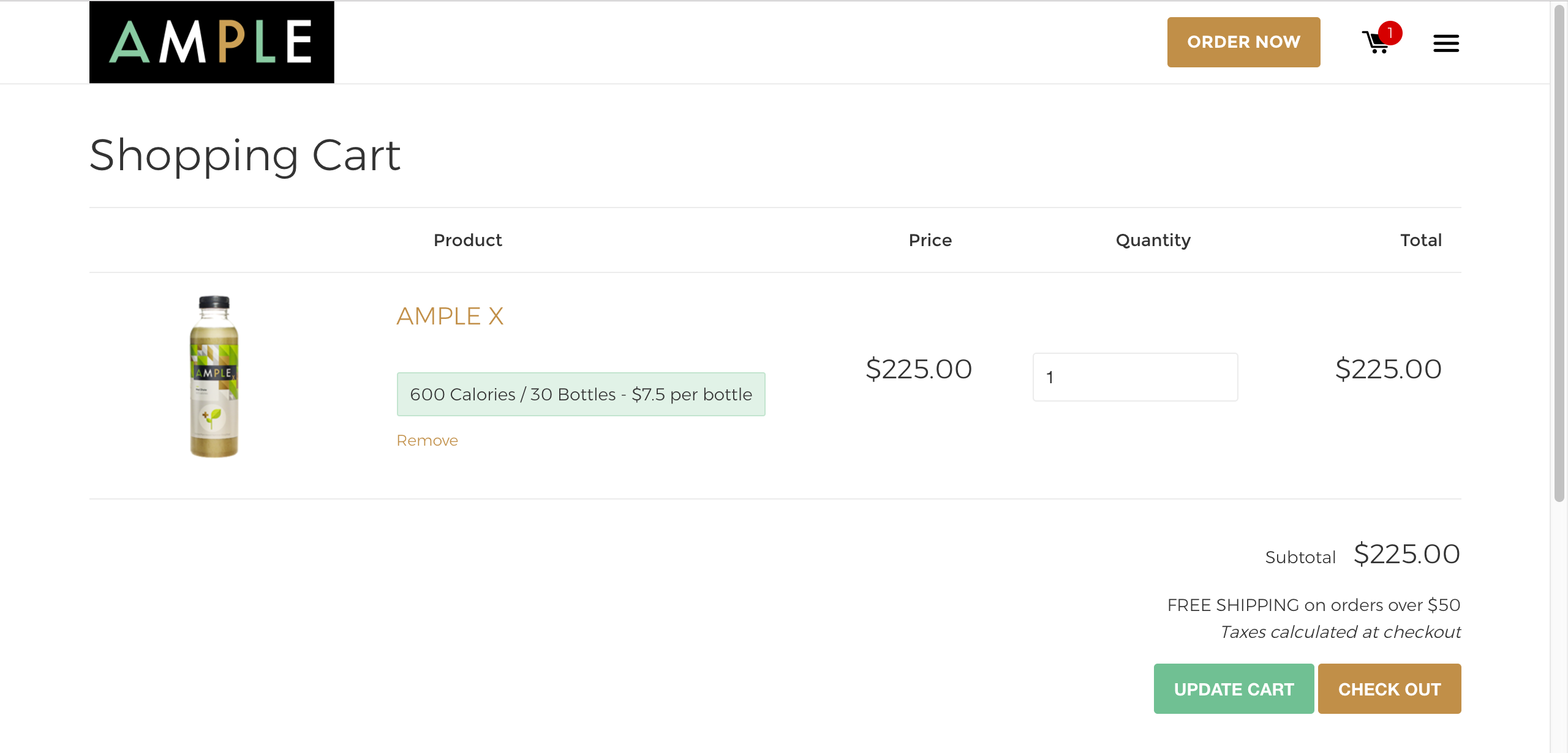 Cart: After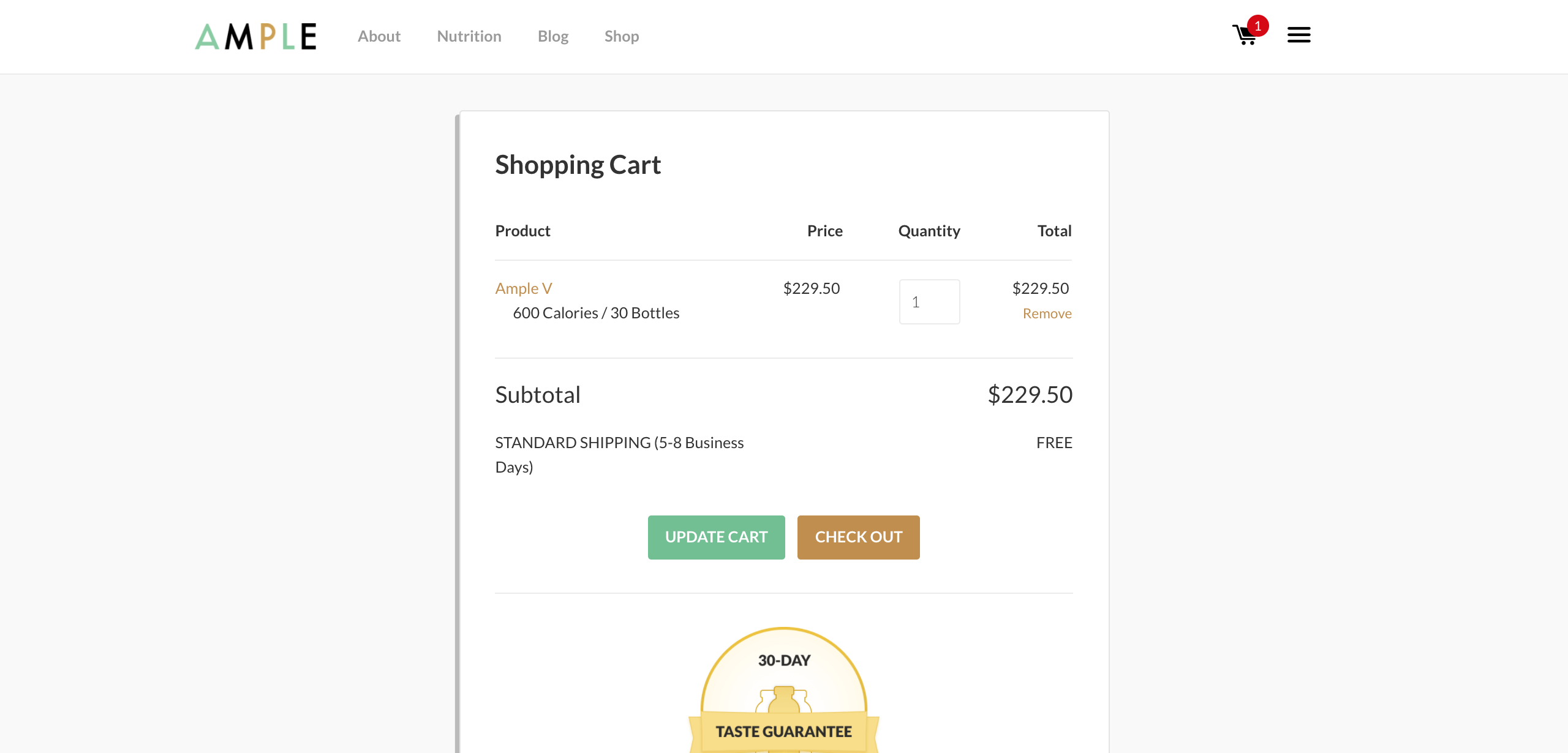 Footer: Before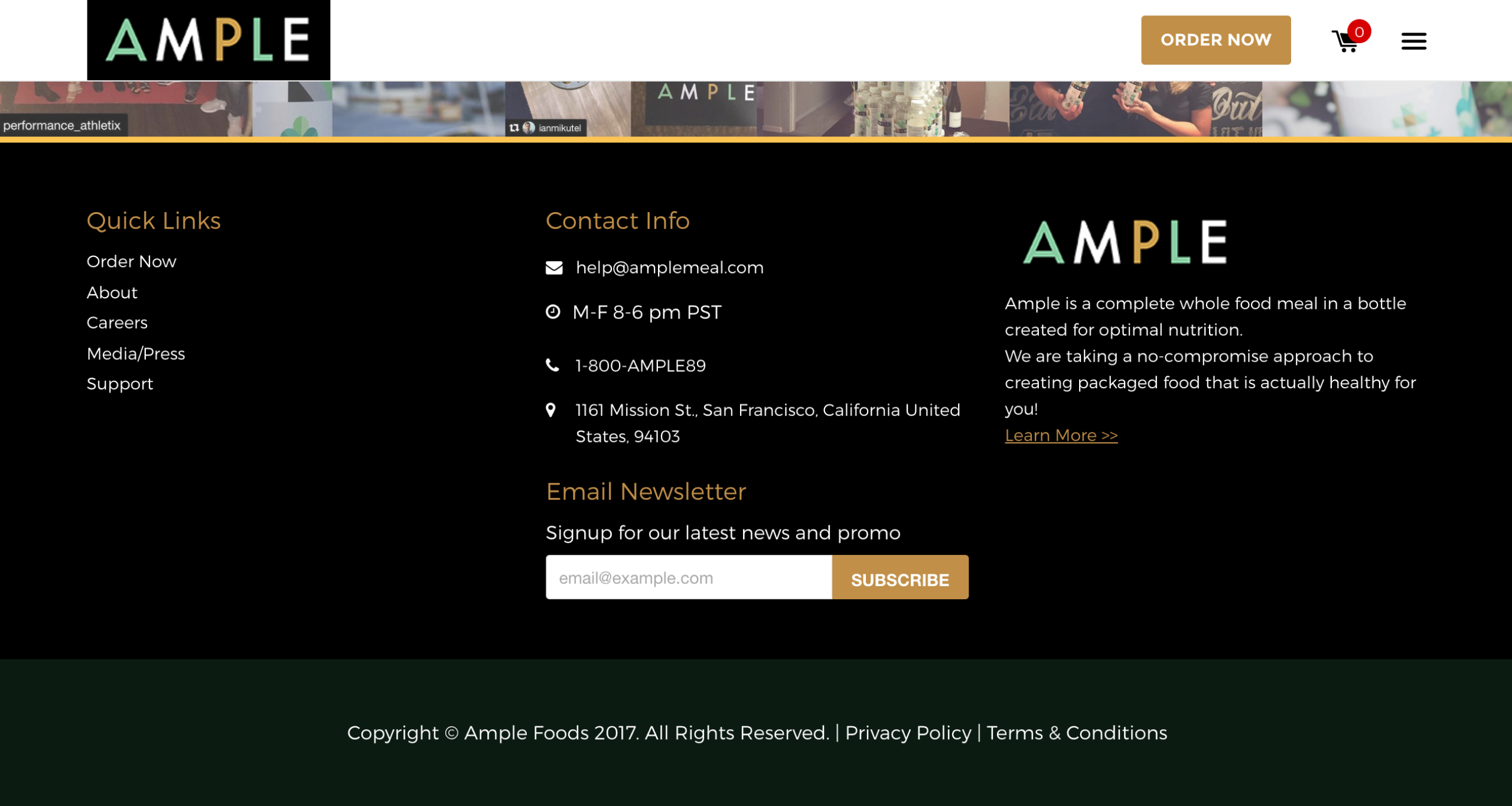 Footer: After