Switching Yello's product team to Figma
When I joined Yello, the designers and product teams were using Sketch files synced to Google Drive for designs, InVision for prototyping, and other tools and manual processes to keep everyone in sync. It worked, but there was a better solution.
Having used Figma for at least a year before this point, I knew it would be an amazing tool we could use for managing our component library, collaborating with PMs and engineers, and also each other.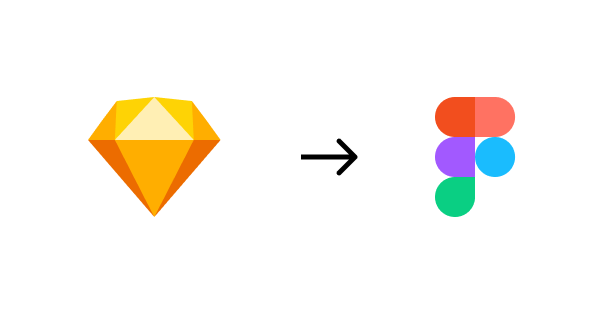 My goal was to reduce friction between designers, PMs and engineers with Figma's commenting and live Jira embed features, reduce the time needed to go from design to prototype by eliminating the need to use InVision, and increase collaboration among designers by leveraging Figma's nature of being in the cloud and having multiplayer (more than one designer can work in the same file at the same time) and observation mode (you can click on someone's avatar to see what they're viewing/designing).
I mapped a few of Yello's high level design and process needs before and after the switch so you can see the benefits:
Need
Before
After
---
Version History
Manually naming files in Google Drive
Figma version history
---
Global Components
Sketch Symbols, Abstract
Figma Team Library
---
Prototyping
InVision
Figma
---
Design Feedback
InVision comments
Figma comments
---
Developer Handoff
Screenshots attached to Jira tickets, InVision, Sketch plugins
Sharing Figma links and Jira embeds
---
Non-Mac device support
None
Figma
Because the team was already deep into Sketch and InVision, to make it easier for others to explore the tool for new design work, I recreated the majority of the team's existing Sketch components in Figma in my spare time. These included modals, toasts, flyouts, colors, buttons, tooltips, tables, navigation, icons, form elements, UI controls, tags, empty states, and typography.
The process for switching over took about 6 months for all 4 teams, and also involved creating workshops for PMs, engineers and designers to learn the tool through on-hands projects, and writing resources on Confluence.
I also sent a survey asking PMs, engineers, and designers for feedback on the tool. Some interesting learnings include: not as many engineers as I thought were leaving comments in files, designers wanted wireframe components, and the tool's role in improving collaboration was perceived differently across teams.

Based on actionable feedback from the survey, I designed and added wireframe components to our team library, held an engineer-tailored workshop, and created a #figma-questions channel on Slack because people had more questions than I thought they would in that workshop!
Although this wasn't straight up product design, it has been one of my most favorite accomplishments working at Yello.